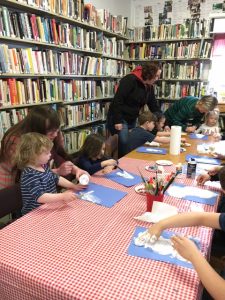 Preschool Story Time is on the FIRST and THIRD TUESDAY of each month at 10:30 a.m. with Miss Sara!
Preschoolers and their caregivers meet for a story, activity, and literacy-building skills. See below for the theme of each session.
When Readers Meet, our book discussion group, is held on the fourth Monday of each month (except December) at 7 pm. Copies of each month's book will be available at the library several weeks before the group meets, for readers to check out.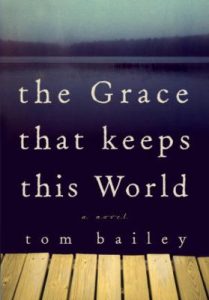 March 27, The Grace That Keeps This World, Tom Bailey – Living on the edge of the Adirondack wilderness with his wife and two sons, Gary Hazen, a respected hunter and forester has raised survival to an artform, until a hunting trip transforms life forever for the three Hazen men.
April 24
,
Babbitt
, Sinclair Lewis
May 22
, 
Sweet Lamb of Heaven
, Lydia Millet
June 26
,
Our Souls at Night
, Kent Haruf
The Writers' Group meets on the 3rd Wednesday of each month at 6:30 p.m. The group welcomes beginners as well as published writers. Share your poetry, fiction or non-fiction in this friendly, helpful group. To be added to the email list for reminders about meeting dates and other writing opportunities, contact writersgroupgpl@gmail.com.  You can learn more about the group, sample some of their writing, and find inspiration for your own writing, at http://galwaypubliclibrary.org/writersgroup/
Open Art Sessions with Herb Kopper meet on the 2nd and 4th Wednesday of each month at 6:00. Bring your own supplies or borrow his. Learn tips and techniques. Visit with others who enjoy art.
Homeschoolers Coding Club: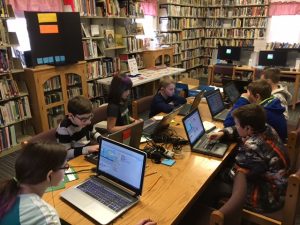 Please call 882-6385 or email
gal-director@sals.edu to register for programs & classes.
 March:
3/23 at 6:00 – Making the Most of Social Security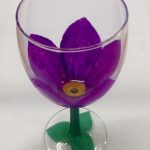 3/25 at 11:30 – Wine Glass Painting w/ Sarah  Registration required so we have enough materials available for all. Materials Fee $4.00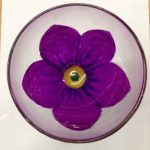 3/27 at 7:00 – When Readers Meet discuss The Grace That Keeps This World, by Tom Bailey.
3/28 at 2:00 – Homeschool Coding Club
3/28 at 4:00 – Kids Coding Club
3/29 –  Galway Get Together submissions due: galwaygettogether@gmail.com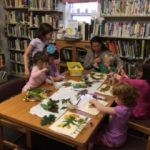 Story Time crafts
More photos from children's programs are on our Youth Services tab, and other photos are on the Archives page under the About tab.