The Galway Lions Club presents the 19th Annual Cabin Fever Songfest featuring James Cawley as Elvis along with Joey Pucci and The American Longboards!
This High Energy, Fun Filled event takes place at the Galway High School Auditorium on Saturday, March 10th at 7PM! Please join us for a great night while supporting the community!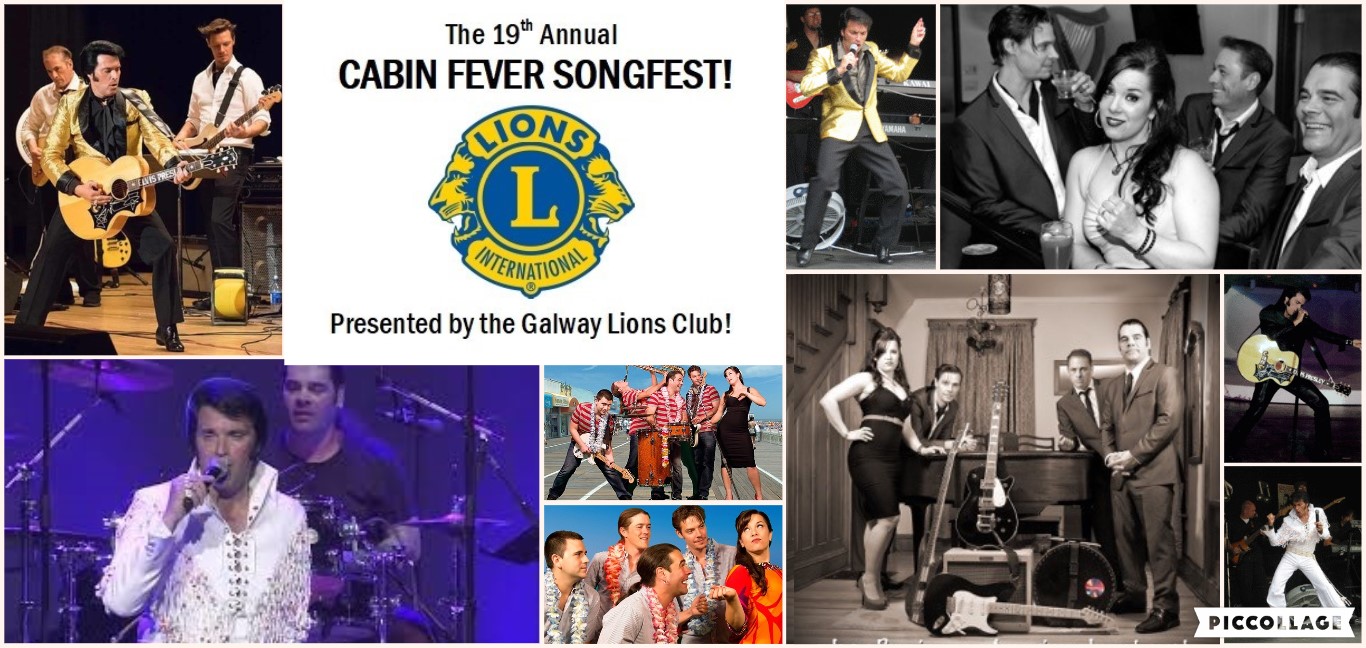 Buy tickets at Village Home and Garden, from any Galway Lion or RIGHT HERE ONLINE!