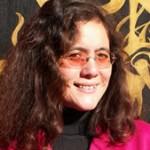 I am Olga "Regina" Doi, Director of the Galway Public Library and I am pleased to present to you our new website, logo and community resource.
Please feel free to stop at the library, say hello,
share your thoughts
or keep visiting our growing on-line community www.GalwayPublicLibrary.org. 
Join us for "Pushing the Limits" 
The theme of our next session, on May 20th at 7 p.m.. is CONNECTION, with the book Thunderstruck  by Erik Larson, and a human interest video about Roxanne Swentzell, prominent ceramic sculptor. 
"Pushing the Limits" is a reading, viewing and discussion program for adults in communities served by rural libraries, made possible by a grant from the National Science Foundation.
Read more            See the list of all books in the series.
E-books and E-Audio Books! On Overdrive       


NEW!!!!  FREADING E-book download service! No more waiting for the book you want to download and read! Freading™has its own apps for the iPad® and iPhone®, and its own apps for Android™ tablets and phones. It is also compatible with the Kindle Fire, the NOOK devices, and Kobo devices. All you need is your Galway Public Library card number!
NOOKs and Kindles- Oh MY!! Be sure to check out our NOOKs and Kindles pre-loaded with best-sellers, newspapers, and magazines!
Check out the Vinci and nabi digital tablets for kids, pre-loaded with educational programs and e-books! And please take a moment to fill out our new survey about children's programming, on the tab above.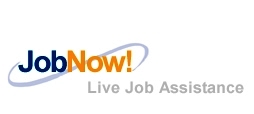 JobNow is an innovative online service that provides expert resume help, real-time interview coaching and career advice. There are services to help with every step of a job search. The Adult Learning Center features test preparation (including GED and U.S. citizenship preparation), writing assistance, and study tools for math, reading and writing. Live, online one-on-one interaction with a tutor or job coach is available as part of JobNow and the Adult Learning Center. 
THANKS TO SUGGESTIONS FROM LIBRARY PATRONS, we now have links to more FREE resources for those interested in increasing their knowledge. Anyone interested in learning languages may want to try the FREE U.S. Foreign Service Institute language courses. The website that hosts them is found here. And Coursera offers a wealth of FREE online college-level courses taught by professors from 69 universities. There are 690 different courses now offered, including five which offer college credit. The rest are superb for those interested in experiencing the joy of learning something new. Explore their offerings here.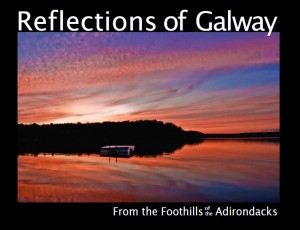 The coffee table book, Reflections of Galway: From the Foothills of the Adirondacks, is once again being offered for purchase at the library for $29.95. Quantities are limited so don't miss out again. 
See all of the art, photography and writings submitted by your talented neighbors on the Reflections of Galway website here.
NEW MUSEUM PASS for Galway Public Library card holders! We now offer free access to the Children's Museum of Science and Technology (CMOST). Click here to see a list of all the museums this pass entitles you to visit. Don't forget our other museum passes. Your Galway Public Library card allows you free visits. We have the Hyde Museum pass - visit the world famous Hyde Art Collection in Glens Falls, NY. The Saratoga Children's Museum pass – Galway Public Library card holders can visit with a family limit of four per pass. The Children's Museum at Saratoga provides positive opportunities for learning in an interactive setting. Learn about science, history, community living and the arts by exploring the museum's hands-on exhibits. Schenectady Museum and Suits Bueche Planetarium passes are in! F

ree f

amily access to the museum and planetarium!
Our Regularly Scheduled Library Groups
 
 Galway Public Library "2nd Wednesdays of every month" Open Mic at the Cock n Bull Restaurant

Do you write poetry, essays, stories, memoirs, songs? Do you sing, play an instrument, tell jokes or read aloud? Or do you just enjoy hearing other people perform? Then come enjoy an evening of Open Mic at the Galway Cock n Bull Restaurant on the second Wednesday of each month  at 8pm.

Everyone is welcome to this free program.

The Writers' Group now meets on the FIRST Tuesday of each month at 7 p.m. This is a great time to join in and share your work with other writers. They welcome beginners as well as published writers. Share your poetry, fiction or non-fiction in this friendly, helpful group. To be added to the email list for reminders about meeting dates and other writing opportunities, contact director@galwaypubliclibrary.org or writersgroupgpl@gmail.com. You can learn more about the group, sample some of their writing, and find inspiration for your own writing, at http://galwaypubliclibrary.org/writersgroup/
Community Web Design Class - Weekly Mondays – 4:30-5:00pm
  
Computer Assistance Lab - Weekly Thursdays – 6:00-6:30pm
Calling all Crafters! Craft Open House for all ages meets on the 2nd Wed. of each month from 6 – 8 p.m. Drop in with your portable craft project – knitting, crochet, embroidery, paper crafts, etc. – to work on during this fun, informal gathering. Share your skills, get ideas, show off your projects, and enjoy the company of other crafters.

Thank you for using Ask Us 24/7 - a service of cooperating New York State libraries and library systems, including the New York 3Rs Library Councils. Click the Ask us Link, enter your question, and a librarian will be with you shortly. You will not necessarily be chatting with a librarian from your local library or even your community. This is a global, cooperative service staffed by reference librarians from New York State, as well as other states and countries.
ROI: The Value of Your Library
Return on Information and Return on Investment. Feel good about how far your library dollar goes- please visit our Library Value Calculator to learn how much you save!
Wire-less Internet at your Library!
See the World from Your Community in Galway, NY. USA