Member of the Southern Adirondack Library system, serving the Galway Central School District community.
 
Above is the conceptual plan for the proposed new library building. (Click the image, then click again, for a larger view. Arrow on top indicates the entryway facing East Street.)
Referendum: June 14th, 10:00AM – 8:00PM at Galway Town Hall. 
Community meetings will be held at the Galway Town Hall on May 3 at 7PM and May 6 at 11AM, and at the Providence Town Hall on May 10 at 7PM to provide information on the proposed new building project.  There will also be a public information meeting at the Library on June 7 at 7PM to discuss the budget and the proposed new building.
PUBLIC NOTICE: THREE VACANCIES ON LIBRARY BOARD OF TRUSTEES: Petitions for trustee candidates are available at the library and need to be returned to the library with signatures no later than 30 days prior to the June 14th vote (May 14). More information and member qualifications are available here:
Board of Trustees Positions
We have a New Building Donation Form available to make it easy for you to contribute to your library's New Building Fund. You may print the form, fill it out and drop it off at the library or mail it in. Thank you for your support!
New! Find the Galway Get Together on Facebook!  You may now submit your news at any time and we'll post it on Facebook, and/or in our bi-weekly print editions. Learn more about the GGT or see the recent issues we've emailed and printed.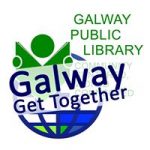 Our Featured Artist is Eileen Harrigan. Stop in to view her gorgeous photography!
Are you an artist ? Sign up at the front desk if you'd like to be our Featured Artist and display your work at the library.
Open Art Sessions for adults with Herb Kopper are held on the 2nd and 4th Wednesdays at 6:00. Herb Kopper is a local artist who will guide you through your preferred art form. Bring your supplies and ideas of what you want to create, and let him help you advance your skills. Or try something new under his guidance!
 Be sure to check out our Programs & Classes page to find out what's coming up next on our calendar of events! Register for a program – learn something new; meet a neighbor; find out all the things your library has to offer! On our Youth Services page you can see photos of some of the fun activities kids have participated in at the library.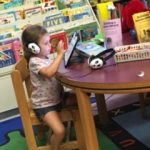 We're always getting in new materials for you to read or view. See our New Titles here.
 Good old-fashioned fun during Makerspace!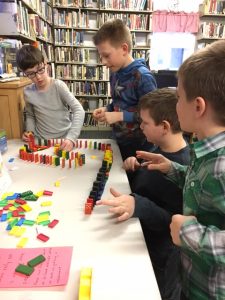 The Value of Your Library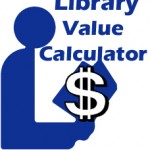 How valuable is your local library? Use this handy Library Value Calculator, created by the Massachusetts Library Association for the ALA, to see how much you save when you use your library services! Feel good about how far your library dollar goes.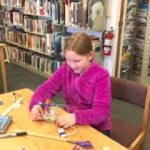 Are you interested in genealogy? Want to find out more about your ancestors? Your library can help! We now offer our patrons access to the online Ancestry.com, Library Edition. Come in to the library and use one of our four public computers to start your search!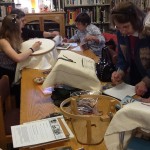 If you owe an overdue fine, you may continue to pay it off with cash or volunteer to work off the amounts. Or try our new methods: 1. "Read Down Your Fine" is intended for youths 17 & under. For every 1/2 hour they read (or are read to) in the library, they will get the equivalent of $1 off the amount they owe for overdue fines.  2. "Can Food" supports the GGCSA food pantry. For every can or non-perishable item brought in, we will reduce the overdue fine by $1.00. All methods are only valid for Galway fines and overdues. Replacement costs for lost items are not eligible for fine reduction.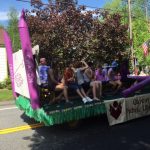 Wireless Internet at your Library!
See the World from Your Community in Galway, NY. USA