Member of the Southern Adirondack Library system, serving the Galway Central School District community.
Interested in serving your library by volunteering to be on the Board of Trustees? See our Public Notice of Board Vacancy  for information.
The Galway Lions Club will share a portion of the proceeds of this year's Rosie's Walk/Run for Diabetes with the Galway Public Library. Everyone is encouraged to help make the event a success by registering to walk & finding sponsors, or pledging to support designated walkers. The Registration Package and Rosie's Walk pdf have complete details. 
September is Library Card Sign-up month. Do  you have yours? Kids who sign up for their first card get a free book!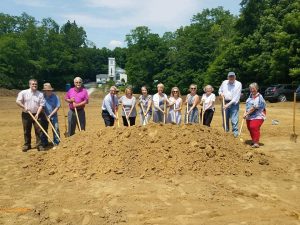 Thank you to all who attended the Library's Groundbreaking Ceremony for our new building on June 30th at 1:00 on the library's property on 2110 East St. in the Village of Galway. It was a great turnout in spite of the heat! Photos and details on the New Building – Groundbreaking tab above.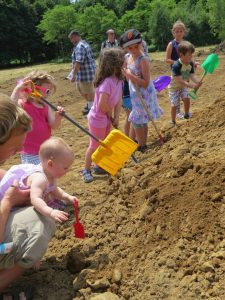 We have a New Building Donation Form available to make it easy for you to contribute to your library's New Building Fund. You may print the form, fill it out and drop it off at the library or mail it in. Thank you for your support!
Everything you need to know about our Summer Reading Program, "Libraries Rock," is here! It's for adults too!
Click this link to our Programs & Classes page to find out what's coming up next on our calendar of events! 
We are pleased to announce that Tech Assistance is now available every Wednesday from 4:00pm – 8:00pm. Call for an appointment to ask about a specific tech problem, or just drop in for help with your device or other tech issues.
Featured Artist on display! Stop in to view the work of our Featured Artist, Kaylob Chenaille.
Are you an artist? Sign up at the front desk if you'd like to be our Featured Artist and display your work at the library.
We have an extensive Local History Photo Collection available here on our website, thanks to the Galway Preservation Society.
Did you know? We have copies of the Galway school yearbooks from 2015 back to 1942. The copies are on CD, and can be viewed at the library any time we are open.
Need something notarized? We can help! There is a Notary at the library during most of our open hours.
Did you know? You can now relax with a cup of coffee while your kids are involved in a program, thanks to a donation of a Keurig coffee maker. Suggested donation of $1 will allow us to replenish the coffee-making supplies.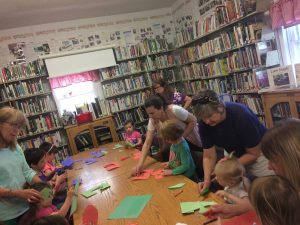 Find the Galway Get Together on Facebook!  You may now submit your news at any time and we'll post it on Facebook, and/or in our bi-weekly print editions. Learn more about the GGT or see the recent issues we've emailed and printed. And don't forget the Galway Public Library's new Galway Get Together website! It's a business & community organization directory and event calendar and area resource, all in one spot – one more way your library seeks to serve our community!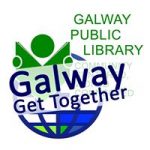 The library's Instagram is back!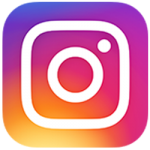 Follow us @GalwayPublicLib for up-to-date pictures and videos, or visit www.instagram.com/galwaypubliclib
On our Youth Services page you can see photos of some of the fun activities kids have participated in at the library.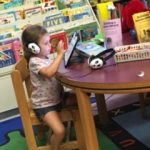 We're always getting in new materials for you to read or view. See our New Titles here.
 Good old-fashioned fun during Makerspace!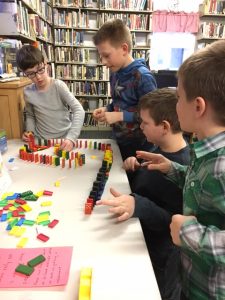 The Value of Your Library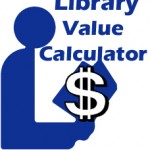 How valuable is your local library? Use this handy Library Value Calculator, created by the Massachusetts Library Association for the ALA, to see how much you save when you use your library services! Feel good about how far your library dollar goes.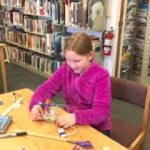 Are you interested in genealogy? Want to find out more about your ancestors? Your library can help! We now offer our patrons access to the online Ancestry.com, Library Edition. Come in to the library and use one of our four public computers to start your search!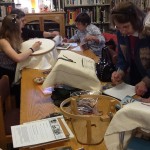 If you owe an overdue fine, you may continue to pay it off with cash or volunteer to work off the amounts. Or try our new methods: 1. "Read Down Your Fine" is intended for youths 17 & under. For every 1/2 hour they read (or are read to) in the library, they will get the equivalent of $1 off the amount they owe for overdue fines.  2. "Can Food" supports the GGCSA food pantry. For every can or non-perishable item brought in, we will reduce the overdue fine by $1.00. All methods are only valid for Galway fines and overdues. Replacement costs for lost items are not eligible for fine reduction.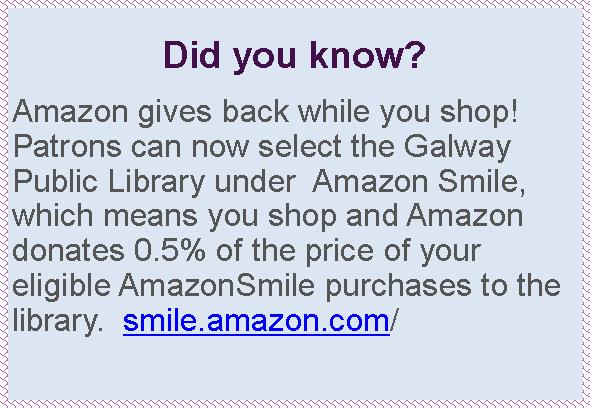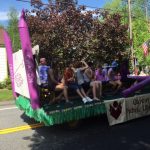 Wireless Internet at your Library!
See the World from Your Community in Galway, NY. USA