Member of the Southern Adirondack Library system, serving the Galway Central School District community.
Galway Public Library is looking for Library Sub-Clerk to join our team! See details here: Sub-Clerk Posting
PSA: General Electric (GE) has matched employee and retiree contributions to qualifying not-for-profit organizations for over sixty years. Matching has recently been limited to $25,000 per employee/retiree per year. GE has just announced that the cap will be reduced to $5,000 per employee/retiree per year effective 1 January 2018. It may prove advantageous to qualifying givers and recipients to make charitable gifts during December 2017, rather than in 2018. The New-Building Fund of the Galway Public Library qualifies for GE matching. (See the donation form below.)
Fundraiser to help support our youth programs!  Galway Public Library will receive 15% of your total pre-tax dollars spent (gift cards excluded) on Jan. 15 at A.C. Moore Saratoga, as long as you show them this flyer: Fundraiser, so they can scan the barcode. Great way to stock up on Valentine craft items or other art/craft supplies while supporting your library! Proceeds will be used for supplies for our children's programs.
We have a New Building Donation Form available to make it easy for you to contribute to your library's New Building Fund. You may print the form, fill it out and drop it off at the library or mail it in. Thank you for your support!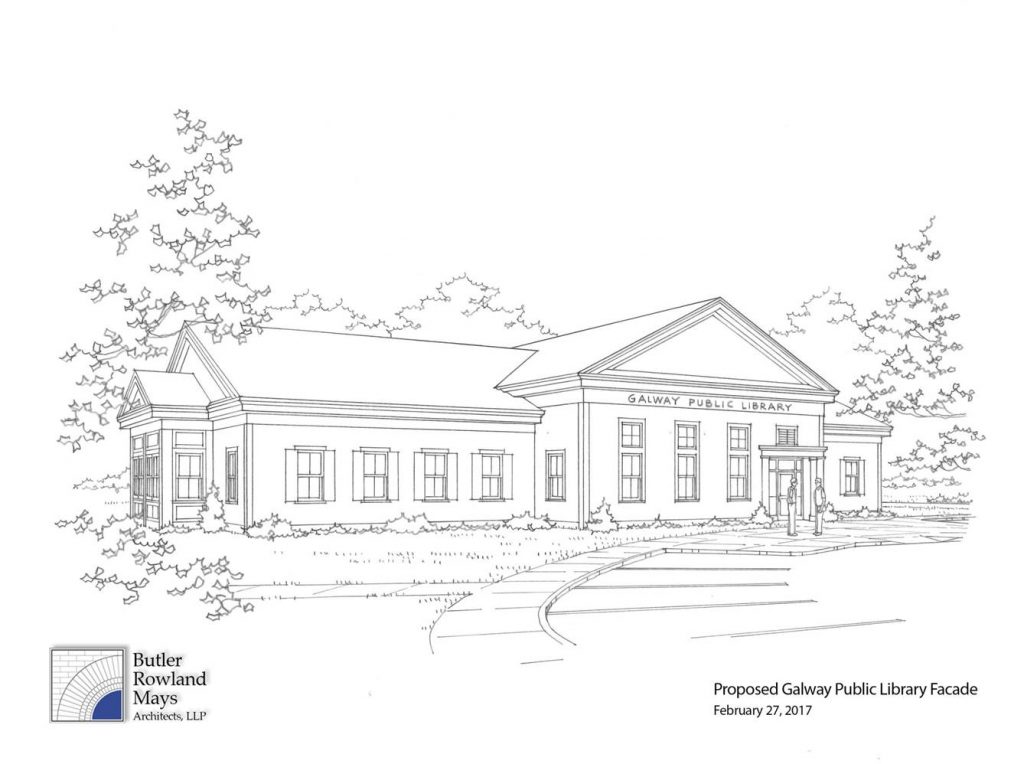 New Featured Artists on display! Be sure to stop in this month to see the work of some of Amy David's Jr./Sr. High School art classes, created between 2014 and the present. Some of the work is black and white prints from Styrofoam, complex and intriguing! Are you an artist? Sign up at the front desk if you'd like to be our Featured Artist and display your work at the library.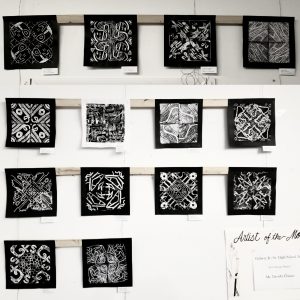 We have an extensive Local History Photo Collection available here on our website, thanks to the Galway Preservation Society.
Did you know? You can now relax with a cup of coffee while your kids are involved in a program, thanks to a donation of a Keurig coffee maker. Suggested donation of $1 will allow us to replenish the coffee-making supplies.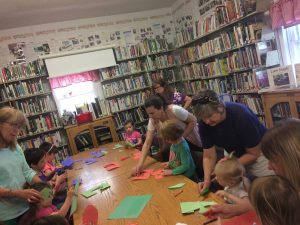 Find the Galway Get Together on Facebook!  You may now submit your news at any time and we'll post it on Facebook, and/or in our bi-weekly print editions. Learn more about the GGT or see the recent issues we've emailed and printed. And don't forget the Galway Public Library's new Galway Get Together website! It's a business & community organization directory and event calendar and area resource, all in one spot – one more way your library seeks to serve our community!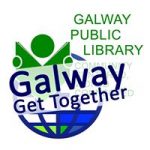 The library's Instagram is back!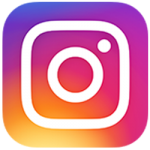 Follow us @GalwayPublicLib for up-to-date pictures and videos, or visit www.instagram.com/galwaypubliclib
On our Youth Services page you can see photos of some of the fun activities kids have participated in at the library.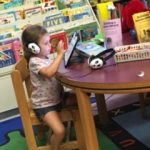 We're always getting in new materials for you to read or view. See our New Titles here.
 Good old-fashioned fun during Makerspace!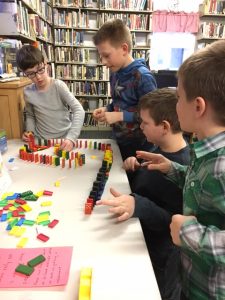 The Value of Your Library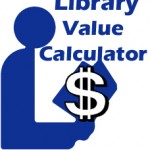 How valuable is your local library? Use this handy Library Value Calculator, created by the Massachusetts Library Association for the ALA, to see how much you save when you use your library services! Feel good about how far your library dollar goes.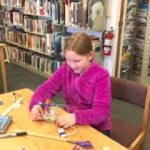 Are you interested in genealogy? Want to find out more about your ancestors? Your library can help! We now offer our patrons access to the online Ancestry.com, Library Edition. Come in to the library and use one of our four public computers to start your search!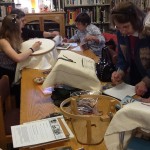 If you owe an overdue fine, you may continue to pay it off with cash or volunteer to work off the amounts. Or try our new methods: 1. "Read Down Your Fine" is intended for youths 17 & under. For every 1/2 hour they read (or are read to) in the library, they will get the equivalent of $1 off the amount they owe for overdue fines.  2. "Can Food" supports the GGCSA food pantry. For every can or non-perishable item brought in, we will reduce the overdue fine by $1.00. All methods are only valid for Galway fines and overdues. Replacement costs for lost items are not eligible for fine reduction.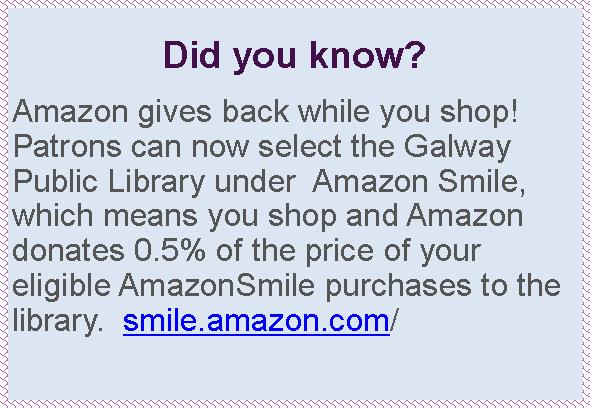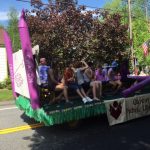 Wireless Internet at your Library!
See the World from Your Community in Galway, NY. USA