Member of the Southern Adirondack Library system, serving the Galway Central School District community.
The Board of Trustees of the Galway Public Library is pleased to announce the appointment of Debra Flint to the position of Library Manager, effective July 1, 2016. Learn more about Deb and her goals for the library here: Deb Flint. Congratulations, Deb!
We have a New Building Donation Form available to make it easy for you to contribute to your library's New Building Fund. You may print the form, fill it out and drop it off at the library or mail it in. Thank you for your support!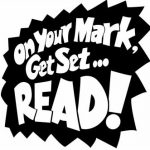 Saturday

(8/27) was the last day for children to submit entry forms for the prize drawing for Summer Reading. We will be drawing the winners and notifying them on

Tuesday, August 30

. Participants may also stop at the library to choose a free book any time the library is open from

Mon. 8/29

until the end of September.
We're having a Painting Party on Sept. 10th and 11th at 10:00. Come help us paint the shed behind the library. Paint and brushes will be provided.  Please contact Deb Flint at 882-6385 if you can help out with this project.
We've got talent! Not only do we have great storytellers in Galway, but we have budding artists too! Come in to the library for a closer look at the work of the kids who attended Herb Kopper's "Artsy Afternoons." (See more photos on the Youth Services tab above, and on our Facebook page!)
Open Art Sessions for adults with Herb Kopper start on September 14th. They will be held on the 2nd and 4th Wednesdays at 6:00. Herb Kopper is a local artist who will guide you through your preferred art form. Bring your supplies and ideas of what you want to create, and let him help you advance your skills. Or try something new under his guidance! These are open sessions. You do not need to attend each time, but we do request that you register, since space is very limited. 
Story Fest! Our emcee Joseph Bruchac and some of the storytellers and audience.
 
ART IN THE LIBRARY!  Our current Featured Artists are the children who attended Herb Kopper's "Artsy Afternoon" painting class. Be sure to stop in to see the work of these talented young artists! Are you an artist? Sign up at the front desk if you'd like to participate.
 Be sure to check out our Programs & Classes page to find out what's coming up next on our calendar of events! On our Youth Services page you can see photos of some of the fun activities kids have participated in at the library this summer.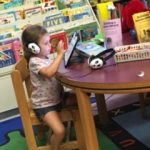 We're always getting in new materials for you to read or view. See our New Titles here.
 In compliance with a New York State construction aid grant awarded during the fall of 2014, it is necessary for the library to complete site improvements to the East Street property.  The work is scheduled to begin the summer of 2016 and be completed by the summer of 2017. Galway Public Library Board of Trustees.
Free service available: resume help.  Make an appointment for any Wednesday with Steve and he will go over your resume with you, critiquing and offering helpful hints.
If you owe an overdue fine, you may continue to pay it off with cash or volunteer to work off the amounts. Or try our new methods: 1. "Read Down Your Fine" is intended for youths 17 & under. For every 1/2 hour they read (or are read to) in the library, they will get the equivalent of $1 off the amount they owe for overdue fines.  2. "Can Food" supports the GGCSA food pantry. For every can or non-perishable item brought in, we will reduce the overdue fine by $1.00. All methods are only valid for Galway fines and overdues. Replacement costs for lost items are not eligible for fine reduction.
       Tinker Tuesday fun! 

Amazon gives back while you shop! Patrons can now select the Galway Public Library under Amazon Smile which means you shop and Amazon donates. AmazonSmile: You shop. Amazon gives. smile.amazon.com/  Amazon donates 0.5% of the price of your eligible AmazonSmile purchases to the charitable organization of your choice.
Kids enjoy the Pokemon Club on the first Saturday of the month through September. Be sure to look at our Programs & Classes page for more photos and to see what's coming up next. Register for a program – learn something new; meet a neighbor; find out all the things your library has to offer!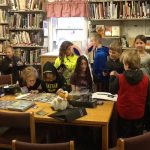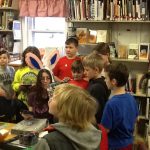 Help the environment; help the library! Check out our fundraiser on this e-waste recycling website: planetgreenrecycle.com/galwaylibrary  and try this cartridge store website: planetgreencartridges.com/galwaylibrary
The Value of Your Library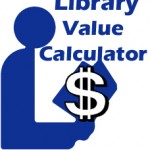 How valuable is your local library? Use this handy Library Value Calculator, created by the Massachusetts Library Association for the ALA, to see how much you save when you use your library services! Feel good about how far your library dollar goes.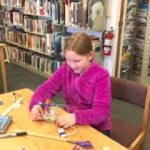 Are you interested in genealogy? Want to find out more about your ancestors? Your library can help! We now offer our patrons access to the online Ancestry.com, Library Edition. Come in to the library and use one of our four public computers to start your search!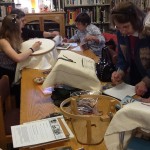 The Galway Get Together is our free community newsletter where you can swap and shop, share news and more. Send submissions to galwaygettogether@gmail.com. Get our current issue of the Galway Get Together. Be sure to check out our Bulletin Board on our Community page to see what events are coming up in our area.  Send your flyers or other information about community events to galwaycalendar@gmail.com or the GGT and we'll post them for you on the Bulletin Board also. 
Have a non-profit, community or business listing you wish to share with the world?  Please visit our directories page to add your listing today!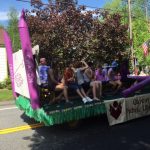 Wireless Internet at your Library!
See the World from Your Community in Galway, NY. USA